WE BUY & SELL PRE-OWNED EQUIPMENT
In 1985, Ray Melander, started Triad Medical Southwest, a small business selling medical equipment to a handful of doctors in Texas. As the number of clients grew, so did the business and before long, Ray had a territory covering Texas, Oklahoma, Louisiana and Arkansas.
In 2001, Ray's son, Ryan, was ready to join the family business and as the two partnered together, Triad Medical Southwest became R. Melander & Associates.
Since then, R. Melander & Associates has grown to earn the appreciation and respect of eye care professionals all over the southwest, not just by providing premier ophthalmic and optometric equipment but by also building trust through a continuing relationship with all our doctors.
As Ray puts it best, "We don't just want to sell a piece of equipment, we want to provide service beyond the invoice." It is this way of thinking that allows R. Melander & Associates to offer unprecedented service and sales to the eye care community.
Today, with annual sales reaching well over two million dollars and a territory covering Texas, Oklahoma, Arkansas and Louisiana, R. Melander & Associates is ready to continue our tradition of service excellence not just to our existing client base, but to expand into exciting new markets, as well.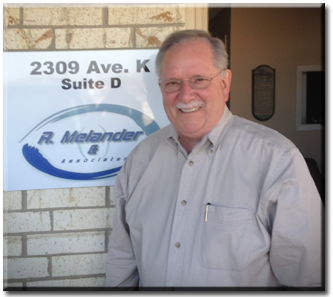 Ray Melander
Role: President and Sales
Location:  Plano, TX
Office: (972) 424-8469
Cell:  (214) 405-5432
Email: r.melander@rmelander.com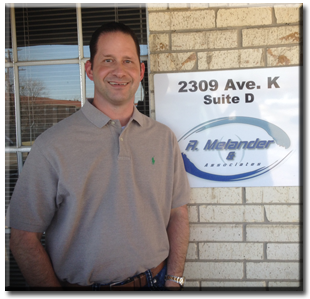 Ryan Melander
Role: Vice President of Sales
Location: Murphy, TX
Office: (972) 424-8469
Cell:  (214) 498-6727
Email:  ryan@rmelander.com